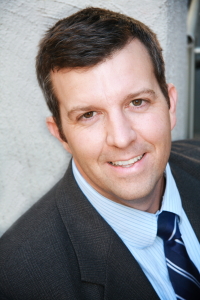 I received my Master's in Social Work (MSW) degree from Arizona State University  with an emphasis on children and families.  Since graduation, I have worked as a private practice mental health therapist and trauma therapist.
My professional services include helping youth and adults find healing from the effects of trauma. All types of trauma. Because of the correlation between trauma and addiction, I work regularly with individuals struggling with addiction and compulsive behaviors.
My desire to work in the field of trauma emerged from my training in Trauma Release Exercises (TRE)  TRE is a body-based therapy that helps release chronic traumatic stress, physical tension and emotional trauma that gets stored in the body.  In my training I have become a Level II Certified TRE Facilitator.  From this foundation, I created START (Stress, Tension & Anxiety Reduction Therapy).  This treatment helps develop healthy coping mechanisms for victims of trauma, abuse, or other adverse life events.
My aim is to recognize and help heal the issues that are effecting the person as a larger whole. Physical, Mental, Emotional, Spiritual all play a part.  Each component interconnects and relies on the others.
In addition to mental health and trauma counseling, I am involved in a few nonprofits that serve to protect youth.  As vice-president of Gylanic Education Trust, and a presenter for Safe and Secure, I provide training for School Administrators, PE Teachers, and Counselors empowering students with age appropriate skills designed to protect themselves in circumstances of potential sexual abuse, abduction, bullying, and internet safety.  As a board member of Be the One LLC, I was co-authored the book 'Why Teens Fail and What to Fix.' My contribution in this publication specifically addresses victims of trauma, and parents of victims.
Areas of Specialty Include:
Addiction
Adolescent issues (ages 13 and older)
Adult Anxiety
Anger Management
Attachment
Depression
Family Therapy
Marital Therapy
Substance Abuse
Trauma
What is TRE
TRE® :Tension Stress Trauma Release -A revolutionary way to feel better from Bill Oster on Vimeo.
Rates for Counseling Services
Travis does not accept insurance.  His rates are the following:
Individual Sessions (45-50 min) $100
Couples/Family Sessions (45-50 min) $150
Scheduling a Counseling Session
To schedule a session with Travis, use the contact information below.
Contact
Phone: 480-203-9653
Email: traviswebbtherapy@gmail.com
Location for Services
In office therapy will be provided at the following location:
3048 E. Baseline Rd, Suite 108,
MAP