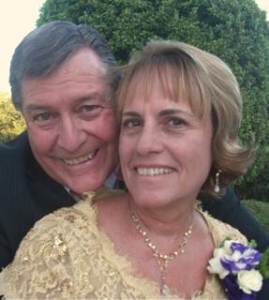 Scott Larson, MC/LAMFT is a Marriage and Family Therapist in Mesa and Gilbert Arizona.  He is motivated by a great desire to assist couples and families to improve their most basic and important relationships.  He structures therapy in a way that quickly helps couples become a "safe haven" for each other and helps family members feel a sense of security in the family. This allows them to explore the emotional patterns of their interactions with others and learn they can be supportive to each other's needs and desires.
Scott brings a wealth of life experience to therapy including being married to his sweetheart for over 40 years and having the privilege of  fathering five children and being a grandfather to twelve grandchildren.
Scott has been actively involved in church and the community for many years and working with youth and families. He strongly believes that families are the foundation of our communities and society, and that we need to do all that we can to assist them to grow stronger.
Scott was involved for three years in residential treatment centers at A New Leaf (formerly Prehab of Arizona) as a Family Therapist assisting families of adolescent boys in residential treatment for offenses that required them to be removed from their homes. For the last four years, Scott has been involved predominately with couples practicing Emotionally Focused Therapy (EFT) which assists couples and families to become aware of and improve their instinctive attachment, emotional needs, and relational patterns. Empirical studies have shown EFT to be the most effective therapy for improving couple relationships. EFT typically consists of  three stages — de-escalation, shaping new emotional patterns, and consolidation, which are addressed over twelve to twenty weeks.
Scott also has a special interest in helping families faced with challenges presented by chronic health issues such as Autism, bipolar, and depression.
Areas of Specialty:
Couples counseling
Marital therapy
Family therapy
Attachment issues
Depression
Chronic health issues
Autism
Bipolar
Rates for Psychotherapy Services
Scott does not accept insurance reimbursements. The following are the rates he charges for therapy services.
50-Minutes: In-Office Therapy Session = $100
Contact Phone:
Call 602-320-5142
Email: scott.larson@cox.net
Location for Services
In office therapy will be provided at the following location:
3048 E. Baseline Rd, Suite 108,
MAP