Parenting, Co-Parenting, Step-Parenting, Fostering and Adoption Therapist serving the Chandler Arizona area.
Do you sometimes jump to conclusions about your former spouse's motives toward you when you experience the behavior of your children? Do you feel like you might be overstepping your bounds in your relationships with your step-children? Do you find yourself quizzing your children about what they did and talked about when with their other parent?
If your answer is, yes to any of these questions; your family could benefit from receiving counseling from Linda Platt, a family and parenting counselor in the Chandler Arizona area.
10 Topics of Conce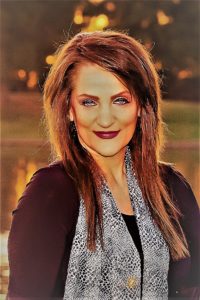 rn and Discussion Can Include:
Being Positive About Each Other and Discussing Each Others Strengths with Children

Being Prepared for Boundary Testing and Challenges

Exchanging Information About and Build On Shared Concerns

Identifying Problems and Learn to Negotiate Positive Solutions

Keeping Children Responsible and Stay Fair and Balanced

Looking Deeply at Our Emotional and Social Needs Which are Blocking Healthy Interactions

Protecting Children from Dialogue Which Can Hurt Their Self-Esteem

Seeking Open Dialogue and Communication with Children and Other Parent(s)

Setting Routines and Stay Boring to Create Security

Setting Consistent Strong Boundaries and Behavioral Guidelines for Children to Live By at All Locations
In the Chandler Area; Parenting, Step-Parenting, Co-Parenting, Fostering and Adoption.
Linda Platt, MEd, MA, LAC is

a family and

parenting

therapist in

Chandler

Arizona. She is the owner of Basic Clarity, LLC – Holistic Counseling, Coaching and Consulting and completed her year-long internship working with emotionally disturbed children and adolescents as well as their families to assist them with emotional regulation and setting strong boundaries.
Having a centrally located office in the East Valley set up to provide an interactive environment for you and your child will give you hands-on experiences in building the relationship with your child. When it is deemed important to treatment, Linda, can come to your home to assist in evaluating and setting up a plan for developing a productive, healthy and happy family environment.
Linda Platt, LAC, is a Parenting and Family Therapist who offers a wealth of knowledge and personal experience in working with children and adolescents in Chandler Arizona, and can significantly help to improve interactions with your children; whether you are married, a single parent, or in a co-parenting situation. No matter the problems your child may be experiencing; sensory problems, ADHD, symptoms of Autism or behavioral problems, Linda can work with you, your child, and your family to create a plan to improve interactions and provide a more harmonious atmosphere in your family which is happy and productive for everyone.
Linda has been an educator and coach for over 35 years and has a wealth of experience in working with, educating, motivating and counseling children, adolescents and their families in Chandler. In the near future, she will be teaching two psychoeducation classes; one for parents of children with Sensory Issues, Autism and ADHD, and one in Co-Parenting, Step-Parenting, Fostering and Adoption using the Love and Logic concepts in the Chandler area.
Linda has special experience and training in working with children who have sensory issues and are autistic or have ADHD, working with foster and adopted children and their special needs, co-parenting, and step-parenting in Chandler Arizona.
For more information about the child and family counseling Linda provides in the Chandler area, please follow the links below.
Linda's Special Focus
Accepting we cannot change other's way of parenting.

Discovering freedom in forgiving.

Learning to value our influence over the lives of our children.

Letting go of the need to have control of all situations.

Seeing life through the eyes of our children.
Linda's Contact Information:
Click Here to See Linda's Full Therapy Profile
BasicClarity@Cox.Net