Licensed Associate Counselor (LAC) in Mesa, Arizona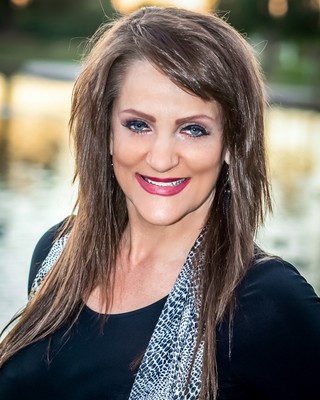 Linda Rae Platt, LAC, creates a supportive environment to help individuals who struggle with addiction, anxiety, depression, and stress related issues.  As a mother of 4 adopted children with special needs she is also very knowledgeable and creative at helping parents who struggle with their children.
Linda is a compassionate and understanding therapist who also specializes in working with older adults struggling with depression, and with individuals who have chronic illness and struggle with the emotional challenges that often accompany chronic illness.
Through her experiences, Linda has learned to be positive and productive in extremely difficult situations.  She knows how to provide assistance as well as ask for help when needed, and she teaches her clients how to do this appropriately as well.
Linda is able to listen carefully, clearly understand her clients' concerns, and adapt each interaction to their specific needs using multiple therapeutic tools and techniques.  Her passion is being able to educate people on how to build strong relationships and develop secure attachment within relationships in order to help individuals and families regulate their emotions.
While counseling children, adolescents, couples and families, Linda is able to stay in-the-moment, model how to set firm boundaries, and to guide families to find solutions.
Linda is under the supervision of Shiloh Lundahl, LCSW (602-492-5055).
Areas of Specialty Include:
Anger Management
Anxiety, Depression and Bipolar Disorder
Borderline and Narcissistic Personalities
Chronic Illness
Divorce, Life Changes and Separation
Domestic Abuse
Elderly Population
Family Conflict
Grief and Loss
Parenting, Co-Parenting, Step-Parenting, Fostering and Adoption
Sensory Integration and Food/Feeding Issues as well as Autism and ADHD
Women's Issues
Rates for Counseling Services
Linda does not accept insurance. The following are the rates she charges for therapy services.
50-Minute Therapy Session = $80
Unscheduled phone sessions are billed at $35 for every 15 minutes.
Schedule a Counseling Appointment
To schedule a counseling session call 480-382-7866.  Linda will ask a few questions to find out how she may be able to help with your situation or she will refer you to a someone who may be more suited to your needs.
Counseling Forms
The following forms are required to begin treatment.  Please print out each form and fill in the information prior to the first session.
Client Consent for Treatment Form
Client Information Sheet
Authorization for Payment Form,
Contact
Phone: 480-382-7866
Email: basicclarity@cox.net
Location for Services
Basic Clarity, LLC
145 W Juanita Avenue
Suite 1-1
Mesa, AZ 85210