Anxiety and Depression Therapist for all ages serving the Mesa Arizona area.
Are you experiencing or have you recently experienced anxiety concerning a specific traumatic event which has taken place in the past? Are you experiencing or have you recently experienced physical symptoms which are unable to be diagnosed; such as, weakness and lethargy, trembling and muscle twitching, or increased or heavy sweating? Have you been to war, assaulted, or involved in an accident or natural disaster?
If your answer is, yes to any of these questions; you could benefit from receiving counseling from Linda Platt, an anxiety and depression therapist for ALL ages in Mesa Arizona.
10 T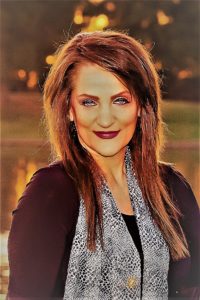 opics of Concern and Discussion Can Include:
Accepting having a difficult time concentrating, making decisions or remembering.

Acknowledging having

thoughts of death

or

dying.

Comprehending a

feeling of fatigue or decrease in energy; letharg

y

.

Considering symptoms of

insomnia

or

erratic sleeping patterns

;

early-morning awakening or oversleeping.

Grasping f

eeling restless and irritable.

Knowing you may have a

loss of interest or pleasure in hobbies and activities which used to make you happy.

Perceiving

feelings of hopelessness

or restlessness.

Realizing either having a

weak appetite

and

losing weight

or overeating and

gaining weight.

Recognizing persistent f

eelings of guilt, helplessness and shame.

Understanding

feelings of sadness

, anxiety or emptiness.
Anxiety and Depression Therapist for ALL ages in Mesa, Arizona
Linda Platt, MEd, MA, LAC is a

n

anxiety and depression therapist

in

Mesa, Arizona

. She is the owner of

Basic Clarity

,

LLC – Holistic Counseling, Coaching and Consulting

and completed her year-long internship working with

severely

emotionally disturbed children and adolescents as well as their families to assist them with emotional regulation and setting strong boundaries.
Linda has special experience and training in working with those with anxiety and depression, and working with all ages in the Mesa area. She has been an educator and coach for over 35 years and has a wealth of experience in working with, educating, motivating and counseling all ages in the Mesa Arizona area.
Linda is an Anxiety and Depression Therapist who offers a wealth of knowledge and personal experience in working with those with anxiety and depression, or who may be living with those with depression or anxiety in the Mesa area, and can significantly help to improve interactions with family members through working on strengthening bonds and relationships and setting strong boundaries. Linda can work with you, your child, and your loved ones to create a plan to improve interactions and provide a more harmonious atmosphere in your family which is happy and productive for everyone. She is able to teach you emotional regulation, mindfulness, and centering techniques.
Having a centrally located office in the East Valley set up to provide an interactive environment for us to explore hands-on experiences in building strong relationship with family members. When it is deemed important to treatment, Linda, can come to your home to assist in evaluating and setting up a plan for developing a productive, healthy and happy family environment.
For more information about anxiety and depression counseling Linda provides in Mesa Arizona, please follow the links below.
Linda's Special Focus
Discovering activities which help to center yourself and become more mindful.

Learning meditation and guided imagery techniques for relaxation and better sleep.

Understanding your diet and which foods and eating style are best for you.

Developing an exercise program which is proven to boost your mood and clear your body and mind.

Beginning to seek out and create strong relationships and support groups.

Setting goals and learning to take steps toward your own healing.
Linda's Contact Information:
Click Here to See Linda's Full Therapy Profile
BasicClarity@Cox.Net