Clinical Psychologist and Child Psychologist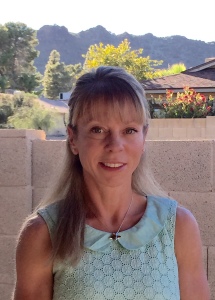 Dr. Julie Cajolet-Eckhardt is a Licensed Clinical Psychologist with a Master's degree in Sport Psychology. She has been specializing in the treatment of children and families facing a wide range of difficulties in their homes for over 8 years using attachment, relationship and/or trauma focused interventions. Julie treats children, adolescents and individuals/adults with behavioral and emotional problems. Julie also incorporates Theraplay, Narrative and Dyadic Developmental Psychotherapy where traditional methods have not been successful. She discovered that these specialized treatments helped with children and adolescents who had experienced abuse and neglect and who now may manifest serious psychological problems secondary to childhood trauma and attachment disorganization.  Julie has a passion for facilitating personal growth, unity and transformation within the child and parent-child relationship. Julie believes in working together with her clients in discovering what is driving behavior to promote long-term change using individualized interventions. In addition, Julie uses a team approach to treating her clients in terms of collaborating with other providers to give the best services to the children and families she works with.
Treatment approaches:
Theraplay, Dyadic Developmental Psychotherapy, Narrative Therapy, Cognitive Behavioral Therapy, Trauma-Focused Therapy, Parent-Child Relationship-Focused Therapy
Areas of Specialty:
Attachment
Child and Adolescent Behavioral Issues
Childhood Trauma
Family Conflict
Parenting
Divorce
Anxiety
Mood
Attention Deficit-Hyperactivity Disorder
Depression
Bipolar
Communication
Foster Care/Adoption Issues
Loss/Grief
Individual Psychotherapy
Sport Psychology
Rates for Psychotherapy Services
The following are the rates she charges for therapy services.
50-Minutes: In-Office Therapy Session = $100
10 In-Office Session Package = $900
Insurance accepted: CIGNA, AZ Blue Cross Blue Shield.
Scheduling an Appointment:

To schedule an appointment with Julie use the contact information below or schedule an appointment directly on line, by clicking the book now button.
Contact Phone:
Call 323-475-8543 (Local number) to schedule an appointment Email: julie@arizonafamilytherapygroup.com
Reviews:
"Dr Cajolet-Eckhardt has been awesome with my daughter who suffers from Anxiety and ADHD. She has helped us get through a tough school year. My daughter was to the point of not even wanting to go to school anymore due to anxiety. She's still working on some things but she's on the right track." P.M. May 20, 2015   5.0





 (Excellent)
"Dr. Cajolet-Eckhardt was extremely nice and welcoming! I felt very comfortable speaking with her. It didn't feel formal, just two people chatting. I love that. I think she's going to be extremely helpful in my care." Monica M. May 14, 2015.      5.0





(Great first appointment)
"Very professional and attentive. Gathered all information necessary to access the situation and had a great way of helping me to feel positive about the outcome and results that will follow the sessions." RR. Mar 25, 2015.     5.0





 (Great experience)
"Julie came to our house and was incredibly insightful, knowledgeable and helpful. She was extremely nice, warm & easy to talk to. We look forward to having her come back." Holy D. Nov 20, 2014.        5.0





 (Great experience)
Location for Services
In office therapy will be provided at the following location:
3048 E. Baseline Rd, Suite 107,
MAP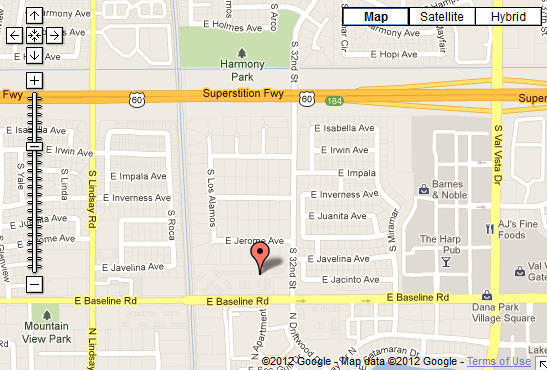 Child and family therapy is provided to individuals who live in the following areas in Arizona:
Gilbert, AZ
Mesa, AZ
Tempe, AZ
Chandler, AZ
Ahwatukee, AZ
Phoenix, AZ
Scottsdale, AZ
Zip Codes 85202 85203 85204 85205 85206 85207 85210 85211 85213 85215 85275 85233 85234 85295 85296 85297 85298 85299 85242 85142 85209