Child Therapist serving children and families in Gilbert, Arizona
Are you concerned for your child?  Does your child have behaviors that you just can't get him to stop?  Whether your child is 18 months or 18 years, there is a lot you as a parent can do to help influence your child's behaviors.
Many parents seek for a good child therapist in Gilbert, Arizona to provide child therapy because they are concerned for their child.  Many parents understand the importance of including the whole family in family therapy but have a hard time finding a family therapist in Gilbert who specializes in working with the whole family.
Child Counselor in Gilbert, Arizona
Shiloh Lundahl, LCSW, is a Child and Family Therapist who offers in-home family counseling that can dramatically help families improve their relationships with each other.  Whether your child has ADHD, was adopted, or is just downright defiant and disrespectful, Shiloh can help parents create a plan to help their child that goes far beyond behavior modification.
Whether you live in Queen Creek, Gilbert, Chandler, Mesa, or Apache Junction, Shiloh Lundahl, is able to come to your home and work with you and your child to help create a new way of interacting that promotes respect, understanding, and love.
For more information about the child and family counseling that Shiloh provides in Gilbert, Arizona, please follow the link below.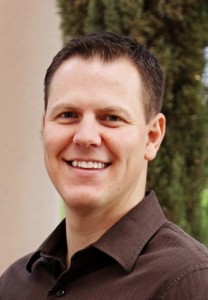 Shiloh Lundahl, LCSW, is a child and family therapist in Gilbert and Mesa, Arizona.  He is the founder of Parent Arizona and Counseling Services and is part of the Arizona Family Therapy Group.
He provides parenting classes using the Love and Logic curriculum, classes for parents of children with ADHD, step-parenting classes, and advanced trainings for foster and adoptive parents.  He also provides in-home therapy in Gilbert, Mesa, Queen Creek, San Tan Valley, Chandler, and Tempe, Arizona.