Addiction and Trauma Therapist from children to the elderly serving the Tempe, Arizona area.
Do you or your loved one have destructive behavior which leaves you or them having mood swings and thinking badly about yourself? Do you or your loved one have difficulty regulating emotions such as anger, anxiety, sadness, and shame? Do you or your loved one tend to focus on bodily symptoms or dysfunctions to express your our their emotional distress?
If your answer is, yes to any of these questions; you could benefit from receiving counseling from Linda Platt, an addiction and trauma counselor for ALL ages in Tempe, Arizona.
10 Topics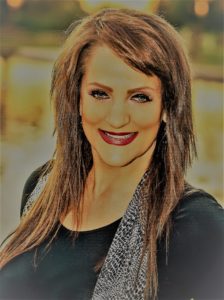 of Concern and Discussion Can Include:
Understanding the Stages of Shame

Learning to be Mindful to Eliminate Denial

Working Through Conflicting Emotions

Understanding Triggers and Stressors in Our Lives

Developing a Full Commitment to Healthy Living and Relationships

Regulating and Stabilizing Painful Emotions

Understanding and Using Non-Verbal Ways of Regulating Emotions

Practicing Mindfulness and Learning to Live in the Moment

Taking Back Control of Your Life and Making Strong Emotional Connections/Attachments with Loved Ones

Learning to Trust Yourself and Others
Addiction and Trauma Therapy for ALL ages in Tempe, Arizona
Linda Platt, MEd, MA, LAC is a

n addiction and trauma

therapist in Tempe, Arizona. She is the owner of Basic Clarity, LLC – Holistic Counseling, Coaching and Consulting and completed her year-long internship working with

severely

emotionally disturbed children and adolescents as well as their families to assist them with emotional regulation and setting strong boundaries.
Linda has special experience and training in working with those with addictions and who have gone through traumatic experiences, working with all ages in the Tempe area. She has been an educator and coach for over 35 years and has a wealth of experience in working with, educating, motivating and counseling all ages in the Tempe Arizona area.
Linda Platt, LAC, is an Addiction and Trauma Therapist who offers a wealth of knowledge and personal experience in working with those with many types of addiction and who and/or those who are living with those with addictions in the Tempe area, and can significantly help to improve interactions with your family members through working on strengthening bonds and relationships, setting strong boundaries and living in-the-moment. Linda can work with you and your family to create a plan to improve interactions and provide a more harmonious atmosphere in your family which is happy and productive for everyone.
Having a centrally located office in the East Valley set up to provide an interactive environment for us to explore hands-on experiences in building strong relationship with family members. When it is deemed important to treatment, Linda, can come to your home to assist in evaluating and setting up a plan for developing a productive, healthy and happy family environment.
For more information about addiction and trauma counseling Linda provides in Tempe, Arizona, please follow the links below.
Linda's Special Focus
Understanding Your Deep Emotional Needs

Overcoming Addiction through Fighting a Program of Small Battles

Recreating a New Life through Being Mindful of Our Emotions and Needs

Creating and Developing Strong Boundaries and Connections/Attachments with Others

Adjusting to a New Way of Seeing and Being
Linda's Contact Information:
Click Here to See Linda's Full Therapy Profile
145 W. Juanita Avenue, Suite 1-1
BasicClarity@Cox.Net